Consultancy
We can offer you this
Advice when choosing a framework
Help with setting up your project
Templates to start immediately
A safe environment for all project communication
Customization where necessary
Our expertise,
In your favour.
We like to work together. We listen to your needs and translate them into a most suitable solution without deviating too much from the ISO 29481 open standard. This gives you flexibility in choosing desired roles and transactions, but you will continue to comply with the ISO 29481 open standard.
Experience with different contract types
We have been active in the civil engineering industry since 2003 as a supplier of ISO 29841 software. In addition to our software, we also supply standard templates in different project phases. We are happy to sit down with you to make these frameworks suitable for your organization.
This is what makes the difference
Over ten yeas
of experience
Our specialists have over ten years of experience in civil engineering industry. From big to small, simple to complex, traditional to integrated projects. They know what to do and can advise and support you throughout the entire process.
Personal contact
for every customer
At Alfamail we prefer to have personal contact with our customers. A short phone call or sending a chat message or email is always possible. In addition, we would like to come and see what your project looks like in real life.
Data management
on a bigger scale
Data plays a big role for many organizations. You can get so much out of it! Together with our consultants, you can create comprehensive management reports that you can easily share and present to other stakeholders.
What customers say about our software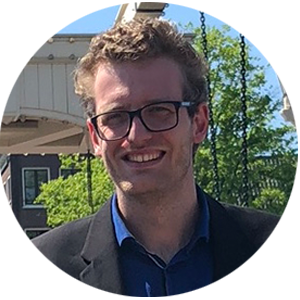 Many canal walls in Amsterdam are at the end of their lives. Replacing these walls is a complicated project that can take up to five years of preparation and execution per part. We need a good project management and communication tool to manage these projects and minimize the risks. ISO 29481 is very valuable for this.
Eric van Ham  | AMSTERDAM ENGENEERING DIVISION
We mainly communicated via email before we had Alfamail. It was sometimes difficult to find things and you had to search many systems. In Alfamail, all information is kept in a safe archive outside our own organization. This archive is easy to search. We have more control over information during and after projects.
Joost Damen | PROVINCE OF GELDERLAND
We have seen that ISO 29481 can be used for many different purposes. For example, to improve internal processes. In 2016, we created a procurement framework for the procurement of civilian services. In 2017, we set up a framework for external staff. We believe that Alfamail is a very broad employable tool.
Bert Dijks | PROVINCE OF DRENTHE
Success is a collaborative effort