ISO Administrator Training
What you learn during training
Reading frames in Alfamail
Solving support questions within your organization
Make changes to projects
Archiving projects
For the advanced
ISO 29481 master
When your organization works with ISO 29481 in several projects, it is nice if one of your colleagues or you can provide the first support. Think of drawing up and reading in a simple framework or starting a project. But also answering simple support questions is useful to be able to do internally.
A training in half a day
Our training courses can be provided in various ways. We can ensure that your training is given on location, but you are also always welcome at our location. Is the distance too great between certain project members? Then we provide your training through an online session provided by us. This is not only convenient in terms of time, but also good for the environment. A workout is possible at any time of the day, just when it suits you best.
This is what makes the difference
Small groups
personal attention
We prefer small groups when we provide training. Think of a maximum of 8 people per group. This way we guarantee personal attention.
Online and on
location training
We offer both online and offline training. We support online training because of the low environmental impact, but on-site training also has advantages.
Work directly in
your own project environment
During the training your project environment will be available in a test mode. This way you can immediately see and test whether it is completely furnished to your liking.
What our customers think of our software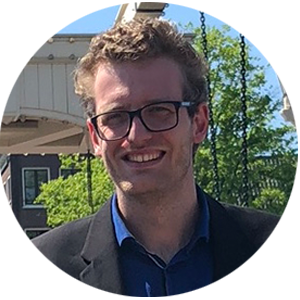 Many canal walls in Amsterdam are at the end of their lives. Replacing these walls is a complicated project that can take up to five years of preparation and execution per part. We need a good project management and communication tool to manage these projects and minimize the risks. ISO 29481 is very valuable for this.
Eric van Ham  | AMSTERDAM ENGENEERING DIVISION
We mainly communicated via email before we had Alfamail. It was sometimes difficult to find things and you had to search many systems. In Alfamail, all information is kept in a safe archive outside our own organization. This archive is easy to search. We have more control over information during and after projects.
Joost Damen | PROVINCE OF GELDERLAND
We have seen that ISO 29481 can be used for many different purposes. For example, to improve internal processes. In 2016, we created a procurement framework for the procurement of civilian services. In 2017, we set up a framework for external staff. We believe that Alfamail is a very broad employable tool.
Bert Dijks | PROVINCE OF DRENTHE
Success is a collaborative effort