Alfamail COINS
Advantages of Alfamail
No software installation required
Compatible with TouchTable
Geographical viewer
COINS validation
Work anywhere and on any device
All your objects,
in one overview.
Our COINS software is a Linked Data solution for reading, storing, checking and publishing data sets in an Open Standard. With this software, our customers inspect and check delivery files. Simply browse the object tree, view the linked documents, show the objects on the map or filter by object type. It is all possible with Alfamail COINS.
Cut your time spent on trivial tasks in half: focus on what's important
Automatic validation of the supplied area data against an Object Type Library removes many manual checks. Validation reports facilitate communication about incorrect data. Alfamail COINS helps users with professional tests with an integral representation of objects and geographical information.
This is what makes the difference
Integral data control
on the map
An information delivery consists of object information and decomposition, documents, geographical data, digital models, etc. Check the coherence of the information in Alfamail COINS with the integrated geographical viewer.
Compare
delivery files
Browse all the differences between two deliveries. Compare side by side "As Built" with "As Maintained" or two delivery files. Even textual changes are highlighted in yellow for quick and easy checking.
Grow your data
with powerful Filters
Build and configure powerful searches and filters, such as: "Show me a list of Objects with no related Documents"; - ... a list of Objects of type Viaduct with UC value less than 1.2 "; - ... a geographical map with Objects of type Asphalt slab with an actual thickness greater than 100 and less than 150 mm".
Alfamail at your service
Get ready to make the leap
What our customers think of our software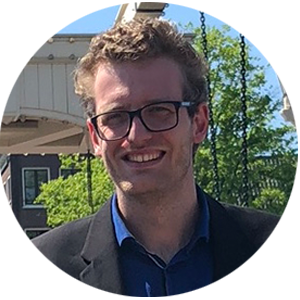 Many canal walls in Amsterdam are at the end of their lives. Replacing these walls is a complicated project that can take up to five years of preparation and execution per part. We need a good project management and communication tool to manage these projects and minimize the risks. ISO 29481 is very valuable for this.
Eric van Ham  | AMSTERDAM ENGENEERING DIVISION
We mainly communicated via email before we had Alfamail. It was sometimes difficult to find things and you had to search many systems. In Alfamail, all information is kept in a safe archive outside our own organization. This archive is easy to search. We have more control over information during and after projects.
Joost Damen | PROVINCE OF GELDERLAND
We have seen that ISO 29481 can be used for many different purposes. For example, to improve internal processes. In 2016, we created a procurement framework for the procurement of civilian services. In 2017, we set up a framework for external staff. We believe that Alfamail is a very broad employable tool.
Bert Dijks | PROVINCE OF DRENTHE
Success is a collaborative effort