Designing phase template
A selection of our transactions
Changes
Assessments
Acceptance procedure
(Part) delivery(s)
Declarations of Performance
Project standardization,
tailored.
Every project can use this standard role card, which is filled in project specifically. This includes roles from the such as: Authorized representative of the Client / Representative of the Client and Authorized representative of the Contractor / Representative of the Contractor. In addition, there are of course more roles available. View the role card for this.
Why work with ISO 29481?
The realization phase template is ready to go. You simply register your project and Alfamail makes sure you can enter your project environment within a few days. The roles make clear who is responsible for what task. You easily form a project file that records important communication and decisions.
These are the advantages of our templates
Extensively tested
and improved
Thanks to our community, we can continue to develop our templates on the basis of feedback from practice.
Quick and easy
to implement.
Get started quickly with ISO 29481 with our templates. This allows you to work in your project environment within a few days.
Clear structure
100% VISI proof
With the standard templates from Alfamail you can be sure that you can meet the requirements of the ISO 29481 system.
This is how the implementation proceeds
Easy in three steps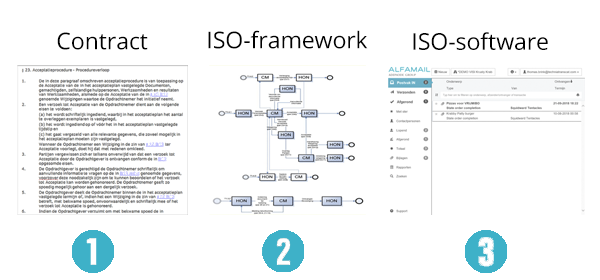 In step one, you include ISO 29481 in your tender, specifications or contract. Then you choose the most suitable framework. Finally, we organize your project and you can get started in your Alfamail project environment.
What our customers say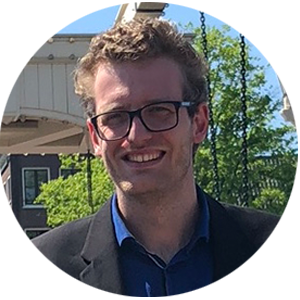 Many canal walls in Amsterdam are at the end of their lives. Replacing these walls is a complicated project that can take up to five years of preparation and execution per part. We need a good project management and communication tool to manage these projects and minimize the risks. ISO 29481 is very valuable for this.
Eric van Ham  | AMSTERDAM ENGENEERING DIVISION
We mainly communicated via email before we had Alfamail. It was sometimes difficult to find things and you had to search many systems. In Alfamail, all information is kept in a safe archive outside our own organization. This archive is easy to search. We have more control over information during and after projects.
Joost Damen | PROVINCE OF GELDERLAND
We have seen that ISO 29481 can be used for many different purposes. For example, to improve internal processes. In 2016, we created a procurement framework for the procurement of civilian services. In 2017, we set up a framework for external staff. We believe that Alfamail is a very broad employable tool.
Bert Dijks | PROVINCE OF DRENTHE
Success is a collaborative effort